About
Profile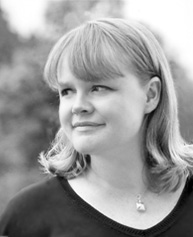 rustylemon design is a small sole-trader business established by Mary Fleming in 2006. Mary studied Graphic Design in Athlone Institute of Technology (NCEA Design Communications Certificate, 1991), and Central Saint Martins, London (BA Degree, 1994). Since then she has worked in the UK and Ireland, for a range of clients from national press to corporate businesses and the entertainment industry. Her last position, as an employee, was Senior Designer for Zeus Creative in Dublin, where she headed up a studio of four designers. Her experiences there included the design and art direction of promotional brochures, corporate literature and packaging.
The main clients included Abhainn (Riverdance), The Abbey Theatre, BIM, Bord Glas, Megazyme, K-Tel, National Food Centre, Castle Leslie and Luttrellstown Castle.
In 2003 she took a brief career break to start a family, during which she was offered a number of freelance jobs. Confident that there was a market for her skills and knowledge, she started rustylemon design with the help of a start-up grant from Longford Enterprise. She continues to build up a healthy client list consisting of small to medium businesses around the Midlands of Ireland.
What distinguishes rustylemon design is a level of creativity dedicated to ensuring that all aspects of a client's business is considered when devising their identity or designing their printed matter or website—the company profile, the budget, the message, the deadline etc. Where possible, rustylemon practices a policy of encouraging clients to keep things environmentally friendly through innovative design, use of recycled paper or paper from a sustainable source, and also to consider print orders properly. In most cases this saves money. To use rustylemon design is to ensure a level of consistency in image and quality across the board.